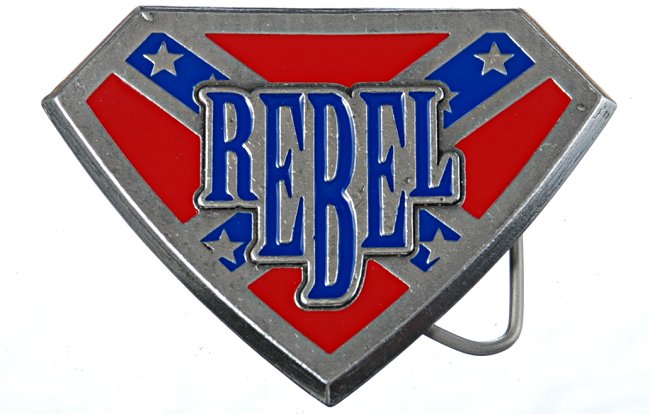 I have no words.
What happens when a culturally and economically 'backwards' territory is suddenly made a part of a great economic powerhouse? If you're a follower of
Aid Watch
(and, really, you all should be), you know that the answer is 'mostly bad things.' Part of the problem, of course, is the fact that who gets to decide what constitutes 'backwards' is a pretty important question, and one with almost no good answers. But supposing we can identify a truly inferior culture-economy, that still doesn't mean the economically powerful can make things better by swooping in like a hero in red and blue.

This post by Vivek Nemana illustrates the point nicely. The antebellum American South was both entrenched in a social system that was morally deficient and locked into an industrial system that was economically counterproductive. (I realize not all my readers will agree. I stand by the strength of this statement.)
The South was heavily invested in racial subjugation - slavery directly accounted for over a quarter of the GDP. The region spent an enormous amount of resources to justify slavery, hiring silver-tongued apologists like John C. Calhoun to spin slavery as humane. In this light, slavery was an economic institution that was designed for racially hegemonic society.
Presumably, then, the North was doing the South a favor by overthrowing its destitute system and replacing it with a system based on sound property rights and the promise of true freedom for everyone, not just the landed gentry... right?
While the Civil War radically restructured Southern laws to promote racial equality and property rights, the hegemonic bonds were resistant to change. [...] As the legacy of slavery wound its way into postbellum Southern society and politics, it hindered the way freedom and property rights should have boosted the economy, denying the South the full bounty of American development.
In other words, "the very insertion of these new freedoms and property rights into a society designed for slavery [...] led to the divergent development of North and South." Improving economic and political conditions aren't enough to produce lasting prosperity, and fixing one part of a system can actually make the people under the system worse off.
(As an aside, this post really got me thinking about the economic destructiveness of even a little bit of racism, especially this sentence: "Gary Becker once wrote that people lose out on the potential gains from trade if one group is able to indulge in 'tastes for discrimination' against another." It ties in closely with
a post at another blog from Jonathan Wight
on the nature of property rights: "Property rights do not bestow
limitless
abilities on owners, and property rights come with responsibilities.")

All this brings me to an article at the Financial Times. Essentially, the article discusses how we should compare cites like Vancouver to cities like NYC, and what sort of values we express by preferring one over the other. I just don't know how to react to it. The author wants to argue for the organic, unplanned outcomes of a place like NYC over the zoned and top-down oriented nature of Vancouver. But I'm left not sure what to do with some of the elements of the argument.
In fact, it can often be exactly the juxtaposition of wealth and relative poverty that makes a city vibrant, the collision between the two worlds. Where parts of big cities have declined, through the collapse of industries or the fears about immigration that led to what urbanists have termed the "donut effect" (in which white populations flee to the suburbs, leaving minorities in the centres), there is space to be filled by artists and architects, by poorer immigrants arriving with a drive to make money and by the proliferation of food outlets, studios and galleries. These, in turn, attract the wealthy back to the centre, at first to consume, and then to gentrify.
Is he saying diversity is a good thing? That wealthy elites should not isolate themselves? I think that's a great point. But is he also saying that the wealthy should keep a few poor folk around because they run tasty food trucks? Because they offer a culture worth fixing (
my wife
hates the word 'gentrify,' btw)? That's something else entirely.
In a strange way the everyday conflict with the (unliveable) city can also become part of the attraction.
Again, whether I can get on board with this depends crucially on whether we're talking about opening ourselves to learn from those different from us, or whether the goal is to bring our (clearly superior) ways to influence the 'backwards' folks of the inner city.
Mumbai is probably the greenest big city there is - slums like the million-strong Dharavi use minimal land, energy and water.
Once again, does this mean that we should be willing to have some poor people around because it is good for the environment, or that economic growth for the poorest around us is worth being less green, or that striking the balance between economic and environmental stewardship is hard?
At the end of the day, how we relate to the people and city around us depends an awful lot on if we are developing full and complex relationships with them, with plenty of give-and-take and holistic engagement, or if instead we are setting out to gentrify the backwards natives. And for those of us who educate others vocationally, I think it's a call to special reflection and introspection.